AGREEMENT – TERMS AND CONDITIONS
THIS REPRESENTS OUR TERMS OF USE, SERVICES AND SALE ("AGREEMENT") REGARDING OUR WEBSITE, SURCHDIGITAL.COM ("WEBSITE") AND COMPANY, SURCH LLC DBA SURCH DIGITAL OR ROOFERS PROSPER. 
IN WHAT WAS MOST RECENTLY UPDATED ON JANUARY 16, 2022. THE TERMS, "WE" AND "OUR" AS USED IN THIS AGREEMENT REFER TO SURCH LLC DBA ROOFERS PROSPER AND ITS SISTER BRANDS LISTED ABOVE.
WE MAY AMEND THIS AGREEMENT AT ANY TIME BY POSTING THE AMENDED TERMS ON OUR WEBSITE. WE MAY OR MAY NOT POST NOTICES ON THE HOMEPAGE OF OUR WEBSITE WHEN SUCH CHANGES OCCUR.
WE REFER TO THIS AGREEMENT, OUR PRIVACY POLICY ACCESSIBLE AT SURCHDIGITAL.COM/PRIVACY, AND ANY OTHER TERMS, RULES, OR GUIDELINES ON OUR WEBSITE COLLECTIVELY AS OUR "LEGAL TERMS." YOU EXPLICITLY AND IMPLICITLY AGREE TO BE BOUND BY OUR LEGAL TERMS EACH TIME YOU ACCESS OUR WEBSITE. IF YOU DO NOT WISH TO BE SO BOUND, PLEASE DO NOT USE OR ACCESS OUR WEBSITE.
ENGAGEMENT: CLIENT, BY ITS EXECUTION HEREOF, ENGAGES SURCH DIGITAL   AS AN INDEPENDENT CONSULTANT TO PERFORM THE SERVICES OUTLINED IN THE PROPOSAL,  HEREINAFTER REFERRED TO COLLECTIVELY AS THE "AGREEMENT."   THE NAMES SURCH DIGITAL, SURCH LLC, OR ROOFERS PROSPER AND  MAY BE USED INTERCHANGEABLY THROUGHOUT THIS DOCUMENT, AND REPRESENT THE SAME ENTITY.
TERM: THIS AGREEMENT SHALL BECOME EFFECTIVE ON THE DATE ACCEPTED AND SIGNED BY CLIENT AND SURCH DIGITAL.   THE AGREEMENT SHALL CONTINUE FOR 6 MONTHS (SIX MONTHS) AND THEN CONTINUE ON A MONTH-TO-MONTH BASIS THEREAFTER. WE REQUIRE A 30 DAY NOTICE OF CANCELLATION OF SERVICES FOLLOWING MONTH 6. THIS AGREEMENT MAY BE TERMINATED IMMEDIATELY BY SURCH DIGITAL IF:
 (I) CLIENT FAILS TO PAY ANY FEES AS AND WHEN DUE HEREUNDER, OR 

(II) CLIENT CEASES TO COOPERATE WITH SURCH DIGITAL OR OTHERWISE MAKES IT DIFFICULT FOR SURCH DIGITAL TO PERFORM THE SERVICES CONTRACTED HEREUNDER, OR 

(III) SURCH DIGITAL DISCOVERS THAT CLIENT IS UTILIZING ITS WEBSITE FOR ANY PURPOSE THAT VIOLATES FEDERAL, STATE OR LOCAL LAW.                
FEES AND PAYMENTS: DURING THE TERM, CLIENT AGREES TO PAY IN FULL WHEN DUE THE MONTHLY FEES FOR THE SERVICE SELECTED BY CLIENT IN THIS AGREEMENT WITH AN AUTOMATIC PAYMENT PROCESSOR EACH MONTH AS SET UP BY SURCH DIGITAL  . THE FIRST MONTHLY FEE SHALL BE DUE AND PROCESSED UPON ACCEPTANCE OF THIS AGREEMENT BY SURCH DIGITAL  . ALL SUBSEQUENT MONTHLY FEES UNDER THIS AGREEMENT SHALL BE DUE ON THE SAME CALENDAR DAY OF EACH SUCCESSIVE MONTH BEGINNING 30 DAYS FROM THE INITIAL GO LIVE (I.E., IF THE AGREEMENT IS ACCEPTED ON MAY 10, AND THE MARKETING SERVICES GO LIVE MAY 20, SUBSEQUENT MONTHLY FEES PAYMENTS SHALL BE DUE ON JUNE 20, JULY 20, ETC.). CLIENT ACKNOWLEDGES AND AGREES THAT ANY FEE NOT PAID WITHIN TEN (30) DAYS (1 MONTH) AFTER ITS DUE DATE, ALL SERVICES WITH SURCH DIGITAL   SHALL BE TERMINATED IMMEDIATELY. ONCE PAID, ALL FEES SHALL BE NONREFUNDABLE. SURCH DIGITAL   RESERVES THE RIGHT, FROM TIME TO TIME, TO INCREASE THE MONTHLY AND OTHER FEES CHARGED FOR THE SERVICES PROVIDED HEREUNDER UPON FORTY-FIVE (45) DAYS' PRIOR NOTICE TO CLIENT.
GENERAL CHANGES: UNLESS OTHERWISE PROVIDED IN THE PROPOSAL, CLIENT IS ALLOWED THREE DESIGN CHANGES TO THE INITIAL DESIGN OF WORK DONE BY THE SURCH LLC DBA ROOFERS PROSPER   TEAM. CLIENT SHALL PAY ADDITIONAL CHARGES FOR CHANGES IN EXCESS OF THE THREE DESIGN REQUESTS OR AFTER SIGN OFF OF DESIGN, AT SURCH DIGITAL'S STANDARD HOURLY RATE OF $155.00 PER HOUR. SUCH CHARGES SHALL BE IN ADDITION TO ALL OTHER AMOUNTS PAYABLE UNDER THE PROPOSAL, DESPITE ANY MAXIMUM BUDGET, CONTRACT PRICE OR FINAL PRICE IDENTIFIED THEREIN. IF CLIENT REQUESTS OR INSTRUCTS CHANGES THAT AMOUNT TO A REVISION IN OR NEAR EXCESS OF 50 PERCENT ( 50%) OF THE TIME REQUIRED TO PRODUCE THE DELIVERABLES, AND OR THE VALUE OR SCOPE OF THE SERVICES, SURCH DIGITAL SHALL BE ENTITLED TO SUBMIT A NEW AND SEPARATE PROPOSAL TO CLIENT FOR WRITTEN APPROVAL. WORK SHALL NOT BEGIN ON THE REVISED SERVICES UNTIL A FULLY SIGNED REVISED PROPOSAL AND, IF REQUIRED, ANY ADDITIONAL RETAINER FEES ARE RECEIVED BY SURCH DIGITAL.                                                                  
TIMING: SURCH DIGITAL WILL PRIORITIZE PERFORMANCE OF THE SERVICES AS NECESSARY OR AS IDENTIFIED IN THE PROPOSAL, AND WILL UNDERTAKE COMMERCIALLY REASONABLE EFFORTS TO PERFORM THE SERVICES WITHIN THE TIME(S) IDENTIFIED IN THE PROPOSAL. CLIENT AGREES TO REVIEW DELIVERABLES WITHIN THE TIME IDENTIFIED FOR SUCH REVIEWS AND TO PROMPTLY EITHER, (I) APPROVE THE DELIVERABLES IN WRITING OR (II) PROVIDE WRITTEN COMMENTS AND/OR CORRECTIONS SUFFICIENT TO IDENTIFY THE CLIENT'S CONCERNS, OBJECTIONS OR CORRECTIONS TO SURCH DIGITAL. SURCH DIGITAL SHALL BE ENTITLED TO REQUEST WRITTEN CLARIFICATION OF ANY CONCERN, OBJECTION OR CORRECTION. CLIENT ACKNOWLEDGES AND AGREES THAT SURCH DIGITAL'S ABILITY TO MEET ANY AND ALL SCHEDULES IS ENTIRELY DEPENDENT UPON CLIENT'S PROMPT PERFORMANCE OF ITS OBLIGATIONS TO PROVIDE MATERIALS AND WRITTEN APPROVALS AND/OR INSTRUCTIONS PURSUANT TO THE PROPOSAL AND THAT ANY DELAYS IN CLIENT'S PERFORMANCE OR CHANGES IN THE SERVICES OR DELIVERABLES REQUESTED BY CLIENT MAY DELAY DELIVERY OF THE DELIVERABLES. ANY SUCH DELAY CAUSED BY CLIENT SHALL NOT CONSTITUTE A BREACH OF ANY TERM, CONDITION OR SURCH DIGITAL'S OBLIGATIONS UNDER THIS AGREEMENT.                                                        
CLIENT AUTHORIZATION: CLIENT AUTHORIZES SURCH DIGITAL   TO (I) ACCESS WITHOUT LIMITATION CLIENT'S WEBSITE, SOCIAL MEDIA AND AD ACCOUNTS TO ANALYZE ITS CONTENT AND STRUCTURE; (II) TO ALTER CLIENT'S WEBSITE, SOCIAL MEDIA AND AD ACCOUNTS AS NECESSARY OR DESIRABLE IN SURCH DIGITAL'S SOLE AND ABSOLUTE DISCRETION FOR PURPOSES OF SEARCH ENGINE OPTIMIZATION, AND FOR ANY OTHER PURPOSE AGREED TO BY CLIENT AND SURCH DIGITAL; (III) UPLOAD SUCH PAGES AND CONTENT TO THE CLIENT'S WEBSITE AS SURCH DIGITAL DEEMS APPROPRIATE IN ITS SOLE AND ABSOLUTE DISCRETION FOR PURPOSES OF SEARCH ENGINE OPTIMIZATION; (IV) MAKE USE OF ALL OF CLIENT'S LOGOS, TRADEMARKS, COPYRIGHTS, WEBSITE IMAGES AND SIMILAR ITEMS TO CREATE INFORMATIONAL PAGES AND FOR OTHER USES DEEMED NECESSARY BY SURCH DIGITAL TO PROVIDE THE SERVICES SUBSCRIBED FOR HEREUNDER; AND (V) COMMUNICATE WITH THIRD PARTIES AS SURCH DIGITAL DEEMS NECESSARY IN ITS SOLE DISCRETION TO PERFORM SURCH DIGITAL'S SERVICES HEREUNDER, INCLUDING BUT NOT LIMITED TO CLIENT'S WEB DESIGNER. 
CLIENT CONSENT TO INSTALLATION OF TELEPHONE TRACKING NUMBER: CLIENT CONSENTS TO THE PLACEMENT OF A TELEPHONE TRACKING NUMBER ON CLIENT'S WEBSITE. CLIENT UNDERSTANDS THAT THE TELEPHONE TRACKING NUMBER WILL REMAIN ON THE CLIENT'S WEBSITE DURING THE TERM. WITHIN A REASONABLE TIME AFTER THE TERMINATION OF THIS AGREEMENT, THE TELEPHONE TRACKING NUMBER WILL BE REMOVED FROM CLIENT'S WEBSITE. IF ANY VIDEO EDITING WORK IS DONE, CLIENT MAY REQUEST THAT CLIENT'S CALL TRACKING FOR OFF-SITE VIDEOS BE REMOVED BY SURCH DIGITAL, BUT UNDERSTANDS THAT SURCH DIGITAL WILL NOT SEPARATELY REMOVE THE EMBEDDED TRACKING NUMBER FROM CLIENT'S OFF-SITE VIDEOS, EVEN UPON TERMINATION OF THIS AGREEMENT UNLESS AGREED UPON FOR AN ADDITIONAL FEE. AT THE TERMINATION OF THIS AGREEMENT, AND PROVIDED THAT CLIENT HAS PAID IN FULL ALL OF THE FEES DUE HEREUNDER, INCLUDING ANY INTEREST DUE ON THE FEES PAYABLE HEREUNDER, SURCH DIGITAL WILL PORT THE TELEPHONE TRACKING NUMBER TO CLIENT AT NO COST TO SURCH DIGITAL. 
PAY PER CLICK SERVICES (PAID AD SERVICES): CLIENT CONSENTS TO SURCH DIGITAL   USING REASONABLE EFFORTS NEEDED IN ORDER TO IMPROVE CAMPAIGNS BASED ON FLUCTUATING MARKET AND COMPETITOR TRENDS. COSTS PER LEAD WILL FLUCTUATE DUE TO MONTHLY TRENDS AND MARKET ACTIVITY. OUR AGREEMENT DOES NOT INCLUDE AD SPEND.  SURCH DIGITAL WILL USE "CLIENTS" BILLING METHOD FOR AD SPEND ON MAJOR NETWORKS LIKE GOOGLE AND FACEBOOK/INSTAGRAM/META PER THE MONTHLY LIMITS AGREED UPON BY BOTH PARTIES. SEE CLIENT AGREEMENT FOR MORE DETAIL ABOUT AD SPEND LIMITS AND AMOUNTS.
EMAIL MARKETING SERVICES: IF A CLIENT HAS AGREED TO AN EMAIL MARKETING PACKAGE, CLIENT CONSENTS TO PROVIDING AN UPDATED CUSTOMER EMAIL LIST TO OUR TEAM ON A MONTHLY BASIS IN ORDER TO ENSURE THAT THEIR MONTHLY SPECIALS ARE BEING SENT TO THEIR MOST RECENT CUSTOMERS. IF CLIENT DOES NOT PROVIDE TEAM WITH A MONTHLY SPECIAL PRIOR TO THE DEADLINE, THEIR MONTHLY EMAIL WILL BE SENT TO THE MOST UPDATED LIST OUR TEAM HAS.
HOSTING & EMAIL MANAGEMENT: CLIENT UNDERSTANDS THAT SURCH DIGITAL WILL HOST CLIENT WEBSITE ON OUR SERVER BUT NOT THEIR EMAIL. IF A CLIENT REQUIRES A SOLUTION TO MANAGE AND MAINTAIN EMAIL ACCOUNTS (EMAIL@DOMAIN.COM) THEN THEY CAN SET THAT UP WITH THEIR IT PROVIDER OR SURCH DIGITAL WILL RECOMMEND A PROVIDER TO CONFIGURE THEIR EMAIL ACCOUNT(S) FOR THEM AT AN ADDITIONAL FEE PAID TO THAT PROVIDER DIRECTLY.    
SOCIAL MEDIA MARKETING: IF A CLIENT HAS AGREED TO A SOCIAL MEDIA PACKAGE, CLIENT CONSENTS TO PROVIDING OUR TEAM WITH UPDATED ACCOUNT LOGINS AND ACCESSES TO RELEVANT SOCIAL MEDIA ACCOUNTS IN ORDER FOR OUR TEAM TO POST EFFECTIVELY AND IN A TIMELY MANNER.
TERMINATION OF SERVICES:      
IF AT SOME POINT IN THE FUTURE OUR AGREEMENT ENDS AND THE CLIENT WANTS TO MOVE IN A DIFFERENT DIRECTION WITH THEIR MARKETING, THE CLIENT HAS 3 OPTIONS FOR TRANSITION THEIR SITE:
CLIENTS CAN PAY SURCH DIGITAL $50 PER MONTH TO CONTINUE HOSTING ON THE SURCH DIGITAL SERVER.

CLIENTS CAN CONTRACT WITH ANOTHER HOSTING PROVIDER, AND MOVE THE SITE WITHIN 30 DAYS OF EFFECTIVE TERMINATION, AND PAYMENT FOR SITE OWNERSHIP.

SURRENDER THE SITE TO SURCH DIGITAL WITH NO ACCESS OR RIGHTS. SURCH DIGITAL MAY USE CLIENT WEBSITE AND ASSETS FOR ANY COMMERCIAL PURPOSES. 
SURCH DIGITAL MAY TERMINATE OR CANCEL SERVICES BY EMAIL NOTIFICATION, AND THE EFFECTIVE DATE OF CANCELLATION WILL BE THE DAY AND TIME IN WHICH THE EMAIL WAS SENT.        
TERMINATION OF SERVICE AND HOSTING TRANSFER: UPON TERMINATION OF THIS AGREEMENT, WHETHER THE REASONING WAS DUE TO NON-PAYMENT OR CLIENT'S CHOICE TO END THE CONTRACT, CLIENT SHALL HAVE THIRTY (30) DAYS FROM THE EFFECTIVE DATE OF TERMINATION TO MOVE IT'S WEBSITE TO ANOTHER WEBSITE HOST. IF CLIENT HAS NOT, BY THE END OF SUCH THIRTY (30) DAY PERIOD, MOVED IT'S WEBSITE TO A NEW WEBSITE HOST, SURCH DIGITAL SHALL HAVE THE AUTHORITY AND RIGHT, WITHOUT NOTICE TO OR THE CONSENT OF CLIENT, TO REMOVE CLIENT'S WEBSITE FROM SURCH DIGITAL'S SERVERS AND THE INTERNET, WITH NO LIABILITY TO SURCH DIGITAL FOR SUCH REMOVAL.
OWNERSHIP OF WEB ASSETS – WEB ASSET TRANSFER FEES:  IN THE EVENT OF TERMINATION, THE PARTIES AGREE THAT THE CONTENT DEVELOPED BY SURCH DIGITAL ON BEHALF OF THE CLIENT AS A FUNCTION OF THIS AGREEMENT WILL BE RELEASED BY THE FOLLOWING TERMS, DUE WITHIN 30 DAYS OF EFFECTIVE DATE:
IF CLIENTS AGREEMENT IS TERMINATED FOR ANY REASON BEFORE THE 6 MONTH AGREEMENT IS COMPLETE, CLIENT CAN BUY OUT THE WEBSITE WITH A ONE-TIME PAYMENT OF $3,900 (THREE THOUSAND, NINE HUNDRED DOLLARS).

IF CLIENT AGREEMENT HAS BEEN FULFILLED AND IS PAST THE 6 MONTH AGREEMENT, CLIENT CAN PURCHASE THE WEBSITE WITH A ONE TIME PAYMENT OF $2,400 (TWO THOUSAND, FOUR HUNDRED DOLLARS)
AFTER THAT TIME THE CLIENT MAY REQUEST, IN WRITING, AN ELECTRONIC COPY OF THE WEBSITE FILES & DATABASE TO BE IMPLEMENTED AND INSTALLED BY A 3RD PARTY ON A NEW HOST (UNLESS A MAINTENANCE/HOSTING AGREEMENT WITH SURCH DIGITAL IS ACQUIRED BY THE CLIENT). MODIFICATIONS BY CLIENT OR THEIR 3RD PARTY MAY BE REQUIRED FOR THE WEBSITE TO FUNCTION ADEQUATELY DEPENDING ON THE NEW HOST. THIS THIRD-PARTY, SHALL THEREAFTER BE SOLELY RESPONSIBLE, AND CLIENT SHALL NOT HOLD SURCH DIGITAL LIABLE, FOR ANY ASPECT OF THE WEBSITE INCLUDING, BUT NOT LIMITED TO: WORDPRESS UPDATES AND FORWARD COMPATIBILITY, LICENSED PLUGINS AND ADD ONS, REDIRECTS, FORM SETTINGS, HOSTING WEBSITE ON A NON-SURCH DIGITAL SERVER, AND IMPLEMENTING A SATISFACTORY TRANSITION OF THE WEBSITE. FOLLOWING THE WRITTEN REQUEST, AND FULL PAYMENT OF "WEBSITE ASSET TRANSFER FEES", SURCH DIGITAL AGREES TO PROVIDE SITE FILES WITHIN 7 BUSINESS DAYS OF PAYMENT AND WRITTEN REQUEST WITH BEST EFFORTS TO SUPPORT RECIPIENT WITH NEEDED INFORMATION AND FILES.
CLIENT ACKNOWLEDGMENTS: CLIENT MAKES THE FOLLOWING ACKNOWLEDGMENTS: 
(I) THAT SURCH DIGITAL CANNOT CONTROL OR EXERT INFLUENCE OVER THE POLICIES OR OPERATIONS OF ANY SEARCH ENGINE COMPANIES OR ANY OTHER THIRD PARTIES REGARDING THE CONTENT OF THE SITES THAT ARE ACCEPTED BY THE SEARCH ENGINE COMPANIES OR OTHER THIRD PARTIES; 

(II) THAT SURCH DIGITAL WILL NOT BE RESPONSIBLE FOR ANY CHANGES OR ALTERATIONS TO CLIENT'S WEBSITE MADE BY CLIENT OR ANY THIRD PARTIES THAT NEGATIVELY IMPACTS THE RANKINGS OR VISIBILITY OF CLIENT'S WEBSITE; 

(III) THAT BECAUSE THE RESULTS OF THE SERVICES TO BE PROVIDED BY SURCH DIGITAL HEREUNDER DEPEND UPON A NUMBER OF FACTORS OUTSIDE OF SURCH DIGITAL'S CONTROL, SURCH DIGITAL CANNOT GUARANTEE THE RESULTS OF ITS SERVICES TO CLIENT;

 (IV) THAT BECAUSE THE UTILIZATION OF CERTAIN KEYWORDS AND KEY PHRASES ARE VERY COMPETITIVE, AND BECAUSE SEARCH ENGINES ARE CONSTANTLY CHANGING SEARCH ENGINE RANKING ALGORITHMS, SURCH DIGITAL CANNOT GUARANTEE THAT CLIENT'S WEBSITE WILL ACHIEVE THE HIGHEST SEARCH RESULT POSITION IN ANY SEARCH ENGINE OR CONSISTENT SEARCH RESULT POSITIONS IN THE TOP RANKINGS; 

(V) THAT CERTAIN SEARCH ENGINE COMPANIES MAY AFFECT THE RANKINGS OF NEW AND/OR UNPROVEN COMPANIES (FOR EXAMPLE, "SANDBOXING"); 

(VI) THAT SEARCH ENGINES WILL, FROM TIME TO TIME, DROP LISTINGS WITHOUT SPECIFIC CAUSES; AND 

(VII) THAT WHILE SURCH DIGITAL SHALL USE COMMERCIALLY REASONABLE DILIGENCE TO PROMPTLY SUBMIT AND/OR EFFECT A CHANGE IN RANKINGS OF CLIENT'S WEBSITE, SOME SEARCH ENGINES MAY TAKE SEVERAL MONTHS OR LONGER TO LIST AND/OR EFFECT A CHANGE IN RANKINGS.                                 
CLIENT REPRESENTATIONS AND WARRANTIES; INDEMNITY: CLIENT REPRESENTS AND WARRANTS TO SURCH DIGITAL THE FOLLOWING: (I) THAT THE DOMAIN NAME(BUT NOT THE WEBSITE AND ITS FILES)  BELONGS TO THE CLIENT UNLESS CONTRACTS ARE NOT FULFILLED AS AGREED; AND (II) THAT CLIENT OWNS OR HAS THE ABSOLUTE AND UNRESTRICTED RIGHT TO USE AND TO GRANT TO SURCH DIGITAL THE RIGHT TO USE ALL GRAPHICS, PHOTOS, DESIGNS, INTELLECTUAL PROPERTY AND ARTWORK, AND ANY ELEMENT OR ELEMENTS THEREOF, THAT CLIENT FURNISHES TO SURCH DIGITAL. CLIENT INDEMNIFIES AND HOLDS HARMLESS SURCH DIGITAL AND SURCH DIGITAL'S OWNERS, OFFICERS, DIRECTORS AND EMPLOYEES FROM AND AGAINST ANY AND ALL LIABILITIES, COSTS AND EXPENSES (INCLUDING BUT NOT LIMITED TO REASONABLE ATTORNEYS' FEES AND COSTS INCURRED AT TRIAL, APPEAL OR OTHER LEGAL PROCEEDING) ARISING OUT OF OR WITH RESPECT TO ANY BREACH BY CLIENT OF ANY OF THE FOREGOING REPRESENTATIONS AND WARRANTIES, OR THE BREACH OF ANY REPRESENTATIONS AND WARRANTIES CONTAINED ELSEWHERE IN THIS AGREEMENT, AND/OR THE FAILURE BY CLIENT TO COMPLY WITH ANY COVENANT OF CLIENT CONTAINED IN THIS AGREEMENT. IF CLIENT IS A COMPANY, THE INDIVIDUAL SIGNING THIS AGREEMENT REPRESENTS AND WARRANTS THAT THE EXECUTION OF THIS AGREEMENT HAS BEEN AUTHORIZED BY ALL NECESSARY ACTION OF THE CLIENT, AND THAT THE UNDERSIGNED HAS FULL AUTHORITY TO SIGN ON BEHALF OF AND BIND THE CLIENT HEREUNDER. 
GOVERNING LAW/ARBITRATION: THIS AGREEMENT SHALL BE GOVERNED BY AND UNDER THE LAWS OF THE STATE OF NORTH CAROLINA WITHOUT REGARD TO CONFLICT OF LAWS PRINCIPLES. ANY CONTROVERSY OR CLAIM ARISING OUT OF OR UNDER, OR RELATING TO, THIS AGREEMENT, INCLUDING BUT NOT LIMITED TO AUTHORITY TO SIGN THIS AGREEMENT, CONTRACT FORMATION ISSUES, FRAUD OR THE BREACH OF ANY PROVISION HEREOF, SHALL BE SETTLED BY ARBITRATION ADMINISTERED BY THE AMERICAN ARBITRATION ASSOCIATION IN ACCORDANCE WITH ITS COMMERCIAL ARBITRATION RULES, AND JUDGMENT ON THE AWARD RENDERED BY THE ARBITRATOR MAY BE ENTERED IN ANY COURT HAVING JURISDICTION THEREOF. NOTWITHSTANDING THE FOREGOING, IN ANY ARBITRATION HEREUNDER, THE ARBITRATOR SHALL HAVE NO AUTHORITY TO AWARD ANY RELIEF OUTSIDE THE SCOPE OF ALL DISCLAIMERS STATED IN THIS AGREEMENT. ALL ARBITRATION PROCEEDINGS BROUGHT HEREUNDER SHALL BE LOCATED EXCLUSIVELY IN WAKE COUNTY, NORTH CAROLINA.
MISCELLANEOUS:  THIS AGREEMENT MAY NOT BE ASSIGNED BY CLIENT WITHOUT THE PRIOR WRITTEN CONSENT OF SURCH DIGITAL WHICH MAY BE WITHHELD OR DENIED BY SURCH DIGITAL IN ITS SOLE AND ABSOLUTE DISCRETION. THE TERMS AND CONDITIONS OF THIS AGREEMENT SHALL INURE TO THE BENEFIT OF AND BE BINDING UPON THE SUCCESSORS AND PERMITTED ASSIGNS OF THE PARTIES HERETO. THE PREVAILING PARTY IN ANY SUIT, ACTION OR PROCEEDING (INCLUDING, BUT NOT LIMITED TO, AN ARBITRATION PROCEEDING) ARISING OUT OF OR IN CONNECTION WITH THIS AGREEMENT, SHALL BE ENTITLED TO AN AWARD OF REASONABLE ATTORNEYS' FEES, COSTS AND DISBURSEMENTS INCURRED BY IT IN CONNECTION THEREWITH. ANY FAILURE BY SURCH DIGITAL TO INSIST UPON STRICT COMPLIANCE WITH ANY OF THE TERMS, COVENANTS OR CONDITIONS OF THIS AGREEMENT SHALL NOT BE DEEMED A WAIVER OF SUCH TERM, COVENANT OR CONDITION, NOR SHALL ANY WAIVER OR RELINQUISHMENT OF ANY RIGHT OR POWER HEREUNDER AT ANY ONE OR MORE TIMES BE DEEMED A WAIVER OR RELINQUISHMENT OF SUCH RIGHT OR POWER AT ANY OTHER TIME OR TIMES. ALL PREVIOUS COMMUNICATIONS ABOUT THE SUBJECT MATTER OF THIS AGREEMENT, EITHER ORAL OR WRITTEN, ARE HEREBY ABROGATED AND WITHDRAWN, AND THIS AGREEMENT CONSTITUTES THE ENTIRE AGREEMENT BETWEEN CLIENT AND SURCH DIGITAL WITH REGARD TO THE SUBJECT MATTER HEREOF. NO TERMS, CONDITIONS, UNDERSTANDINGS, OR AGREEMENTS PURPORTING TO MODIFY OR VARY THE TERMS OF THIS DOCUMENT SHALL BE BINDING UNLESS HEREAFTER MADE IN WRITING AND SIGNED BY BOTH CLIENT AND SURCH DIGITAL. THERE ARE NO THIRD PARTY BENEFICIARIES OF OR TO THIS AGREEMENT OR ANY OF THE PROVISIONS HEREUNDER. THIS AGREEMENT MAY BE EXECUTED IN COUNTERPARTS, EACH OF WHICH SHALL BE DEEMED AN ORIGINAL, AND ALL OF WHICH SHALL CONSTITUTE ONE AND THE SAME INSTRUMENT. ANY SIGNATURE TO THIS AGREEMENT THAT IS TRANSMITTED BY FAX OR EMAIL TRANSMISSION SHALL BE CONSIDERED AN ORIGINAL SIGNATURE FOR ALL PURPOSES. IT IS THE INTENT OF THE PARTIES HERETO THAT ALL PROVISIONS OF THIS AGREEMENT SHALL BE ENFORCED TO THE FULLEST EXTENT POSSIBLE. ACCORDINGLY, IF ANY ARBITRATOR DETERMINES THAT THE SCOPE AND/OR OPERATION OF ANY PROVISION OF THIS AGREEMENT ARE TOO BROAD TO BE ENFORCED AS WRITTEN, THE PARTIES HERETO INTEND THAT THE ARBITRATOR SHOULD REFORM SUCH PROVISION TO THE MINIMUM EXTENT NECESSARY TO RENDER SUCH PROVISION ENFORCEABLE. IF, HOWEVER, ANY PROVISION OF THIS AGREEMENT IS HELD TO BE ILLEGAL, INVALID, OR UNENFORCEABLE UNDER PRESENT OR FUTURE LAW, AND NOT SUBJECT TO REFORMATION, THEN SUCH PROVISION SHALL BE FULLY SEVERABLE, AND THIS AGREEMENT SHALL BE CONSTRUED AND ENFORCED AS IF SUCH PROVISION WAS NEVER A PART OF THIS AGREEMENT. THE RULE OF CONSTRUCTION THAT AN AMBIGUITY IN A CONTRACT WILL BE CONSTRUED AGAINST THE DRAFTER IS HEREBY WAIVED BY BOTH PARTIES HERETO.
FORCE MAJEURE: SURCH DIGITAL SHALL NOT BE LIABLE FOR, NOR CONSIDERED TO BE IN BREACH UNDER THIS AGREEMENT DUE TO, DELAY OR FAILURE TO PERFORM UNDER THIS AGREEMENT AS A CONSEQUENCE OF ANY CONDITIONS THAT ARE BEYOND SURCH DIGITAL'S REASONABLE CONTROL AFTER EXERCISING COMMERCIALLY REASONABLE EFFORTS.
PERFORMANCE AND SUCCESS GUARANTEES
SURCH LLC DBA ROOFERS PROSPER MAKES NO REPRESENTATION OR EXPRESS WARRANTY WITH RESPECT TO THE PRODUCT OR SERVICE EXCEPT THOSE STATED IN THIS DOCUMENT. SURCH LLC DBA ROOFERS PROSPER  DISCLAIMS ALL OTHER WARRANTIES, EXPRESSED OR IMPLIED, AS TO ANY SUCH PRODUCT OR SERVICE, INCLUDING AND WITHOUT LIMITATION, THE IMPLIED WARRANTIES OF MERCHANTABILITY AND FITNESS FOR A PARTICULAR PURPOSE, AND ANY IMPLIED WARRANTIES ARISING FROM STATUTE, TRADE USAGE, COURSE OF DEALING, OR COURSE OF PERFORMANCE. CLAIMS MADE IN ADVERTISING AND MARKETING BY SURCH LLC DBA ROOFERS PROSPER AND DO NOT MEAN THAT ALL OTHERS WILL HAVE EQUAL OR ANY SUCCESS.
IN THE ADVERTISEMENT. THE ENTIRE RISK AS TO THE QUALITY AND PERFORMANCE OF THESE PRODUCTS OR SERVICES IS WITH THE BUYER. SHOULD ANY OF THESE PRODUCTS OR SERVICES PROVE DEFECTIVE, DO NOT FUNCTION, OR FUNCTION IMPROPERLY IN ANY WAY FOLLOWING THEIR PURCHASE, THE BUYER, AND NOT COMPANY, ASSUMES THE ENTIRE COST OF ALL NECESSARY SERVICING OR REPAIR.
LIMITATION OF LIABILITY
IN ALL CIRCUMSTANCES SURCH LLC DBA ROOFERS PROSPER  MAXIMUM LIABILITY IS LIMITED TO THE PURCHASE PRICE OF THE PRODUCTS OR SERVICES SOLD. COMPANY SHALL NOT, UNDER ANY CIRCUMSTANCES, BE LIABLE UPON A CLAIM OR ACTION IN CONTRACT, TORT, INDEMNITY OR CONTRIBUTION, OR OTHER CLAIMS RELATING TO THE PRODUCTS OR SERVICES IT SELLS WHICH EXCEEDS THIS LIABILITY LIMIT. INVEST HOUSING SHALL NOT BE LIABLE FOR THIRD PARTY CLAIMS FOR DAMAGES AGAINST THE CUSTOMER, OR FOR MALFUNCTION, DELAYS, INTERRUPTION OF SERVICE, LOSS OF BUSINESS, LOSS OR DAMAGE TO EXEMPLARY DAMAGES, WHETHER OR NOT COMPANY HAS BEEN MADE AWARE OF THE POSSIBILITY OF SUCH CLAIMS OR DAMAGES.
LIMITED LICENSE
SURCH LLC DBA ROOFERS PROSPER  GRANTS YOU A NON-EXCLUSIVE, NON-TRANSFERABLE, REVOCABLE LICENSE TO ACCESS AND USE OUR WEBSITE IN ORDER FOR YOU TO READ OUR CONTENT AND MAKE PURCHASES OF  PRODUCTS AND RELATED SERVICES THROUGH OUR WEBSITE, STRICTLY IN ACCORDANCE WITH OUR LEGAL TERMS.  PROVIDING OTHERS ACCESS TO OUR PRODUCTS, SERVICES, AND CONTENT IS PROHIBITED TO THE FULLEST EXTENT OF THE LAW.
COPYRIGHTS AND TRADEMARKS
UNLESS OTHERWISE NOTED, ALL MATERIALS INCLUDING WITHOUT LIMITATION, LOGOS, BRAND NAMES, IMAGES, DESIGNS, PHOTOGRAPHS, VIDEO CLIPS AND WRITTEN AND OTHER MATERIALS THAT APPEAR AS PART OF OUR WEBSITE ARE COPYRIGHTS, TRADEMARKS, SERVICE MARKS, TRADE DRESS AND/OR OTHER INTELLECTUAL PROPERTY WHETHER REGISTERED OR UNREGISTERED ("INTELLECTUAL PROPERTY") OWNED, CONTROLLED OR LICENSED BY SURCH LLC DBA ROOFERS PROSPER. OUR WEBSITE AS A WHOLE IS PROTECTED BY COPYRIGHT AND TRADE DRESS. NOTHING ON OUR WEBSITE SHOULD BE CONSTRUED AS GRANTING, BY IMPLICATION, ESTOPPEL OR OTHERWISE, ANY LICENSE OR RIGHT TO USE ANY INTELLECTUAL PROPERTY DISPLAYED OR USED ON OUR WEBSITE, WITHOUT THE PRIOR WRITTEN PERMISSION OF THE INTELLECTUAL PROPERTY OWNER. INVEST HOUSING AGGRESSIVELY ENFORCES ITS INTELLECTUAL PROPERTY RIGHTS TO THE FULLEST EXTENT OF THE LAW. THE NAMES AND LOGOS OF SURCH LLC DBA ROOFERS PROSPER MAY NOT BE USED IN ANY WAY, INCLUDING IN ADVERTISING OR PUBLICITY PERTAINING TO DISTRIBUTION OF MATERIALS ON OUR WEBSITE, WITHOUT PRIOR, WRITTEN PERMISSION FROM SURCH LLC DBA ROOFERS PROSPER. SURCH LLC DBA ROOFERS PROSPER  PROHIBITS USE OF ANY LOGO OF SURCH LLC DBA ROOFERS PROSPER OR ANY OF ITS AFFILIATES AS PART OF A LINK TO OR FROM ANY WEBSITE UNLESS SURCH LLC DBA ROOFERS PROSPER APPROVES SUCH LINK IN ADVANCE AND IN WRITING.  FAIR USE OF SURCH LLC DBA ROOFERS PROSPER SECRET'S OR INTELLECTUAL PROPERTY REQUIRES PROPER ACKNOWLEDGMENT. OTHER PRODUCT AND COMPANY NAMES MENTIONED IN OUR WEBSITE MAY BE THE INTELLECTUAL PROPERTY OF THEIR RESPECTIVE OWNERS.
LINKS TO THIRD-PARTY WEBSITES
OUR WEBSITE MAY CONTAIN LINKS TO WEBSITES OWNED OR OPERATED BY PARTIES OTHER THAN SURCH LLC DBA ROOFERS PROSPER. SUCH LINKS ARE PROVIDED FOR YOUR REFERENCE ONLY. SURCH LLC DBA ROOFERS PROSPER  DOES NOT MONITOR OR CONTROL OUTSIDE WEBSITES AND IS NOT RESPONSIBLE FOR THEIR CONTENT. SURCH LLC DBA ROOFERS PROSPER INCLUSION OF LINKS TO AN OUTSIDE WEBSITE DOES NOT IMPLY ANY ENDORSEMENT OF THE MATERIAL ON OUR WEBSITE OR, UNLESS EXPRESSLY DISCLOSED OTHERWISE, ANY SPONSORSHIP, AFFILIATION OR ASSOCIATION WITH ITS OWNER, OPERATOR OR SPONSOR, NOR DOES SURCH LLC DBA ROOFERS PROSPER INCLUSION OF THE LINKS IMPLY THAT SURCH LLC DBA ROOFERS PROSPER IS AUTHORIZED TO USE ANY TRADE NAME, TRADEMARK, LOGO, LEGAL OR OFFICIAL SEAL, OR COPYRIGHTED SYMBOL THAT MAY BE REFLECTED IN THE LINKED WEBSITE.
CONTENT DISCLAIMER
POSTINGS ON OUR WEBSITE ARE MADE AT SUCH TIMES AS SURCH LLC DBA ROOFERS PROSPER DETERMINES IN ITS DISCRETION. YOU SHOULD NOT ASSUME THAT THE INFORMATION CONTAINED ON OUR WEBSITE HAS BEEN UPDATED OR OTHERWISE CONTAINS CURRENT INFORMATION. SURCH LLC DBA ROOFERS PROSPER DOES NOT REVIEW PAST POSTINGS TO DETERMINE WHETHER THEY REMAIN ACCURATE AND INFORMATION CONTAINED IN SUCH POSTINGS MAY HAVE BEEN SUPERSEDED. THE INFORMATION AND MATERIALS IN OUR WEBSITE ARE PROVIDED FOR YOUR REVIEW IN ACCORDANCE WITH THE NOTICES, TERMS AND CONDITIONS SET FORTH HEREIN. THESE MATERIALS ARE NOT GUARANTEED OR REPRESENTED TO BE COMPLETE, CORRECT OR UP TO DATE. THESE MATERIALS MAY BE CHANGED FROM TIME TO TIME WITHOUT NOTICE.
REFUNDS
WE DO NOT ISSUE REFUNDS. 
OUR WEBSITE IS OPERATED BY SURCH LLC DBA ROOFERS PROSPER ON AN "AS IS," "AS AVAILABLE" BASIS, WITHOUT REPRESENTATIONS OR WARRANTIES OF ANY KIND. TO THE FULLEST EXTENT PERMITTED BY LAW, SURCH LLC DBA ROOFERS PROSPER  SPECIFICALLY DISCLAIMS ALL WARRANTIES AND CONDITIONS OF ANY KIND, INCLUDING ALL IMPLIED WARRANTIES AND CONDITIONS OF MERCHANTABILITY, FITNESS FOR A PARTICULAR PURPOSE, TITLE AND NONINFRINGEMENT FOR OUR WEBSITE AND ANY CONTRACTS AND SERVICES YOU PURCHASE THROUGH IT. SURCH LLC DBA ROOFERS PROSPER SHALL NOT HAVE ANY LIABILITY OR RESPONSIBILITY FOR ANY ERRORS OR OMISSIONS IN THE CONTENT OF OUR WEBSITE, FOR CONTRACTS OR SERVICES SOLD THROUGH OUR WEBSITE, FOR YOUR ACTION OR INACTION IN CONNECTION WITH OUR WEBSITE OR FOR ANY DAMAGE TO YOUR COMPUTER OR DATA OR ANY OTHER DAMAGE YOU MAY INCUR IN CONNECTION WITH OUR WEBSITE. YOUR USE OF OUR WEBSITE AND ANY CONTRACTS OR SERVICES ARE AT YOUR OWN RISK. IN NO EVENT SHALL EITHER SURCH LLC DBA ROOFERS PROSPER OR THEIR AGENTS BE LIABLE FOR ANY DIRECT, INDIRECT, PUNITIVE, INCIDENTAL, SPECIAL OR CONSEQUENTIAL DAMAGES ARISING OUT OF OR IN ANY WAY CONNECTED WITH THE USE OF OUR WEBSITE, CONTRACTS AND SERVICES PURCHASED THROUGH OUR WEBSITE, THE DELAY OR INABILITY TO USE OUR WEBSITE OR OTHERWISE ARISING IN CONNECTION WITH OUR WEBSITE, CONTRACTS OR RELATED SERVICES, WHETHER BASED ON CONTRACT, TORT, STRICT LIABILITY OR OTHERWISE, EVEN IF ADVISED OF THE POSSIBILITY OF ANY SUCH DAMAGES. IN NO EVENT SHALL SURCH LLC DBA ROOFERS PROSPER  HAVE LIABILITY FOR ANY DAMAGE CLAIM EXCEED THE AMOUNT PAID BY YOU TO SURCH LLC DBA ROOFERS PROSPER  FOR THE TRANSACTION GIVING RISE TO SUCH DAMAGE CLAIM.
SOME JURISDICTIONS DO NOT ALLOW THE EXCLUSION OR LIMITATION OF INCIDENTAL OR CONSEQUENTIAL DAMAGES, SO THE ABOVE EXCLUSION MAY NOT APPLY TO YOU.
WITHOUT LIMITING THE FOREGOING, SURCH LLC DBA ROOFERS PROSPER  DO NOT REPRESENT OR WARRANT THAT THE INFORMATION ON THE WEBSITE IS ACCURATE, COMPLETE, RELIABLE, USEFUL, TIMELY OR CURRENT OR THAT OUR WEBSITE WILL OPERATE WITHOUT INTERRUPTION OR ERROR.
YOU AGREE THAT ALL TIMES, YOU WILL LOOK TO ATTORNEYS FROM WHOM YOU PURCHASE SERVICES FOR ANY CLAIMS OF ANY NATURE, INCLUDING LOSS, DAMAGE, OR WARRANTY. SURCH LLC DBA ROOFERS PROSPER AND THEIR RESPECTIVE AFFILIATES MAKE NO REPRESENTATION OR GUARANTEES ABOUT ANY CONTRACTS AND SERVICES OFFERED THROUGH OUR WEBSITE.
SURCH LLC DBA ROOFERS PROSPER MAKES NO REPRESENTATION THAT CONTENT PROVIDED ON OUR WEBSITE, CONTRACTS, OR RELATED SERVICES ARE APPLICABLE OR APPROPRIATE FOR USE IN ALL JURISDICTIONS.
INDEMNIFICATION
YOU AGREE TO DEFEND, INDEMNIFY AND HOLD SURCH LLC DBA ROOFERS PROSPER HARMLESS FROM AND AGAINST ANY AND ALL CLAIMS, DAMAGES, COSTS AND EXPENSES, INCLUDING ATTORNEYS' FEES, ARISING FROM OR RELATED TO YOUR USE OF OUR WEBSITE OR ANY CONTRACTS OR SERVICES YOU PURCHASE THROUGH IT.
CONTACT
For all inquiries:
Roofers Prosper dba Surch Digital 
PO Box 70
Wake Forest, NC 27588
There's a reason we're a top-rated local roofing marketing company!
We offer No Gimmicks, Just Results.
What Our Clients Say About Us
"We are going to be so wealthy!!  I cannot believe how fast this has started working, and the quality of the work you are doing..."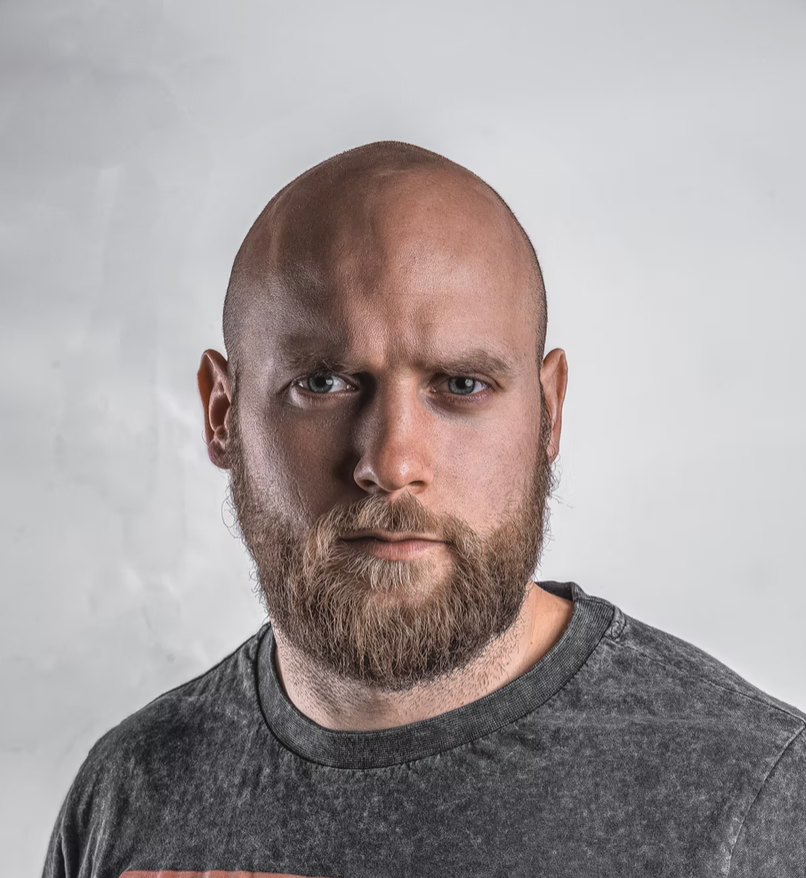 A. Hawk
Roofers Prosper Client - Midwest